Why is a safe and reliable rental important?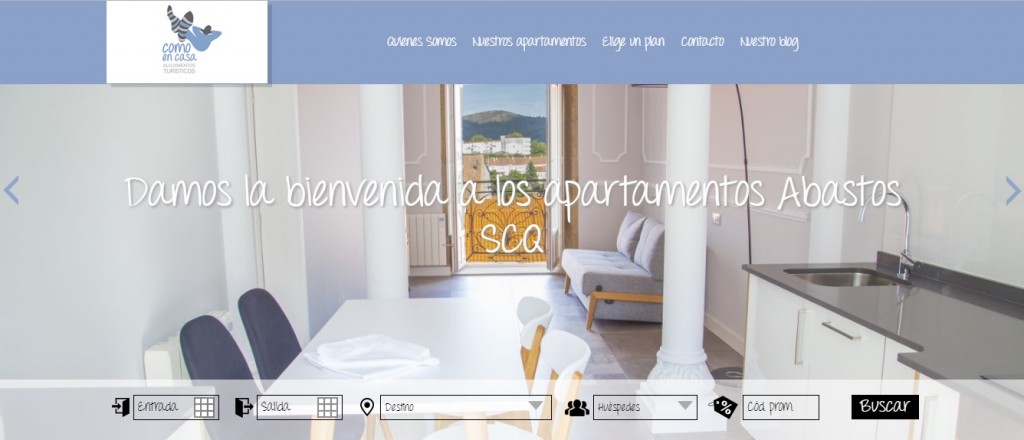 The news about fraud in illegal tourist rentals are the order of the day, and sadly, they are becoming more alarming. However, despite the seriousness of the problem, there are still a number of companies that are doing things well, following the regulations, to be able to offer the most important thing: peace, transparency and comfort for our guests. And, the advantages of booking a tourist apartment with all the papers in the rules are many.
Payment security
The first and one of the most important advantages of booking an authorized apartment is the security of payments. Being able to guarantee a secure payment through the Internet requires an adequate infrastructure. But also, we recommend not paying the entire stay in advance (unless you choose a non-refundable rate). In Como en Casa we charge 30% two weeks before arrival and 70% when guests are already in the apartment. A guarantee for all those who decide to book with us.
The security in the apartment itself
The question of the security of the apartment is another of the great points in favor of reserving an establishment with guarantees. The legal apartments have, of course, all the papers in order and offer safe facilities adapted to current regulations. In addition, the apartments must offer a Civil Liability insurance so that, if something happens in the apartment, the guests are fully covered.
And of course do not forget that in the apartments we have our papers and our taxes in order, one more reason to decide to bet on our establishments. Helping the proliferation of black economy does not do anyone any favors.
Hygiene and cleaning
Cleaning is not a subjective issue ... companies renting apartments for tourist must ensure clean room and bathroom linen and guarantee cleaning facilities before the arrival of the client. It is a question that we look at with care and that we consider a priority from Como en Casa.
Offer of services
That the apartments have an offer of complementary services is always a good sign. That they can offer extras such as transfers, car rentals, breakfasts in the apartment or daily cleaning implies a deal with external companies and therefore, more likely that these establishments have the papers in order.
The treatment and attention
Also, do not forget the treatment and professional attention that your rental deserves. Always look for companies that have a physical location in the city and that offer you a telephone number to contact at any time, either due to doubts or incidents. In Como en Casa we put at your disposal a mobile number with attention 24 hours a day to call us for any questions or needs and allow you to enjoy your vacation in a comfortable, safe and reliable environment. Because being able to count on help and advice before and during your stay is a complete tranquility.
From Como en Casa we wanted to tell you all the advantages of booking quality establishments with all the guarantees. And what matters most is that our customers enjoy our apartments with confidence. If you are thinking in come to Santiago, do not hesitate to take a look at our offer.You will love it!
Comments