How to travel to Santiago de Compostela with children and babies and not die trying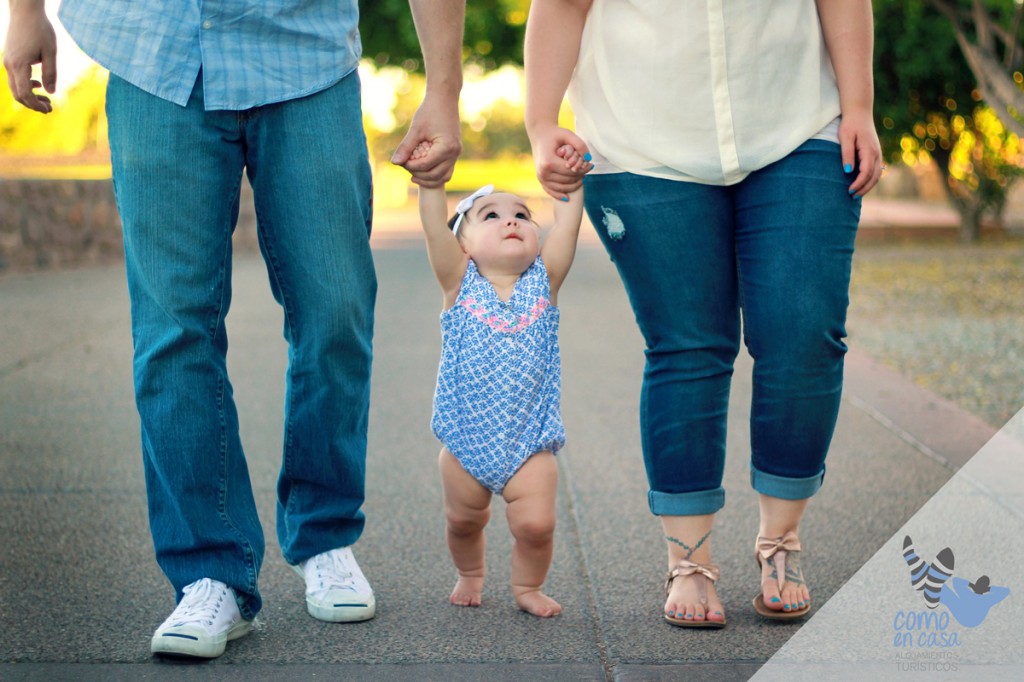 Does it make you a world to think about moving with all your troop of trip to Galicia? Do you want to spend a few days in Santiago de Compostela and do not want to come with 1000 and one things? We have thought of you and your family. Many of our apartments have everything you need to make the "vacation mission" easy and painless.
An apartment, the perfect base of operations
The nocturnal awakenings, hunger at odds, tantrums, essential naps and mishaps with children are a reality that parents have very present. An apartment is a safe when traveling with the little ones as you have a kitchen, refrigerator and your room a few steps away. More privacy, more space and more comfort so that everyone feels at home outside your home.
Adapted rooms and service cots
Your children have children's rooms decorated and adapted to make them feel comfortable and can spend quiet moments in many of our apartments. Some games to complement those that are sure to be brought from home, make our apartments a perfect place to rest on your vacation. If you have a baby in the family, we have cradles so you do not have to bring your own.
Near the center, so you do not get tired walking
For them it is a great effort to have to walk a lot and for you, a nightmare. Avoid situations that can ruin your vacation and choose an apartment in the center like ours. A few meters you can visit the cathedral, the old town, landmarks, leisure and gastronomy areas and many parks and gardens to rest from a boring adult day (link post gardens like home). On our website we propose you plans throughout the city, so you have all the information about the city at a click away.
Ask us! We have the perfect accommodation for you and your family in Santiago de Compostela. A safe plan for everyone to enjoy without stress and with all the facilities of kidsfriendly spaces.
Comments
hola. me gustaría encontrar un apartamento en planta baja o con ascensor. iríamos con un carro gemelar por lo que es importante el acceso. Que esté cerca del centro para ir andando y tenga cunas disponibles. Tenemos dos bebés de 1 año. Muchas gracias