Offer romanticism in st. Valentine's Day with Como en Casa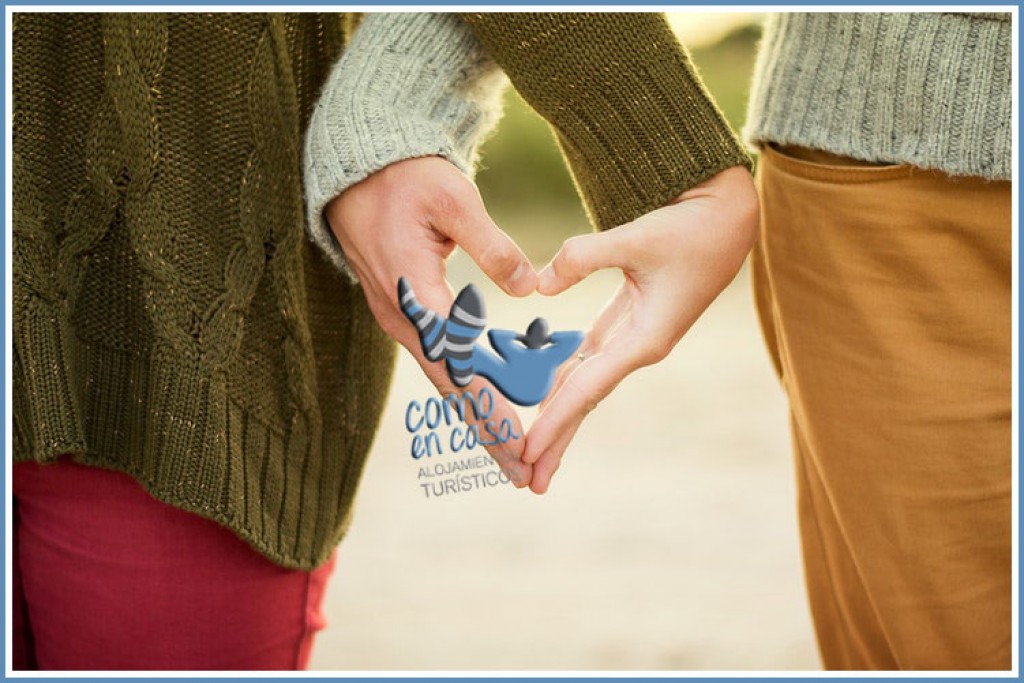 February the 14th is a well-marked date in the calendars of those who share their days with their special one. And since we know you're looking forward to make that beloved person enjoy his/her best st. Valentines Day, at Como en Casa we thought of all the details so that you breathe love every second of that day. From where to stay, to what to dine to what to offer, everything counts and nothing is too much when you are in love!
A romantic fort
Catedral Suites' apppartments are located in a beautiful 19th Century house full of personality. Its apartments have large windows with views over the Cathedral and large and comfortable beds, the best? The penthouse, which has a bedroom in a cozy wooden attic. The apartment of Fonte de Santo Antonio is a perfect fusion between a building that belongs to the Historic Center of Santiago and a modern and minimalist remodeling. Let yourself fall in love with its avant-garde and homelike design while enjoying a wonderful evening. In addition, the double height bedroom will make you feel as if you were sleeping in the clouds!
A dinner for two
From Como en Casa we know that you will want to go out to dinner to celebrate all the affection and affection that you have. Therefore, we have selected the most romantic place for you two: the Manso Restaurant. Take advantage of your visit to Santiago to taste the special menu that chef Alberto Lareo has made for Valentine's Day:
Pate de xouba churrusquiña
--------------
Selection of cheeses and sausages
(Blue of prestes, San Simón, Iberian shoulder and pork loin)
Grilled bread with tomato
Homemade croquettes of Iberian ham
--------------
Capon ravioli in its juice with corn foam
--------------
Celeiro hake in olives and spinach broth
or
Iberian sirloin steak and sautéed seasonal vegetables
--------------
Avocado, yogurt and lemon
Bread, Albariño White Wine and Coffee
(Standard guide menu subject to change according to restaurant)
A present to succeed
At Como en Casa we appreciate the small details, and that's why we want to give you a delicious fruit basket and a bottle of cava, so you can enter in ambiance in the apartment of your choice. Enjoy the most of your romantic getaway while you uncork a fizzy drink that cheers up the atmosphere.
Do not hesitate and book your romantic getaway pack for st. Valentine's Day, which includes two nights in the apartment of your choice, a dinner at the Manso Restaurant and a basket of fruit and cava. You will feel at home!
Comments