Leisure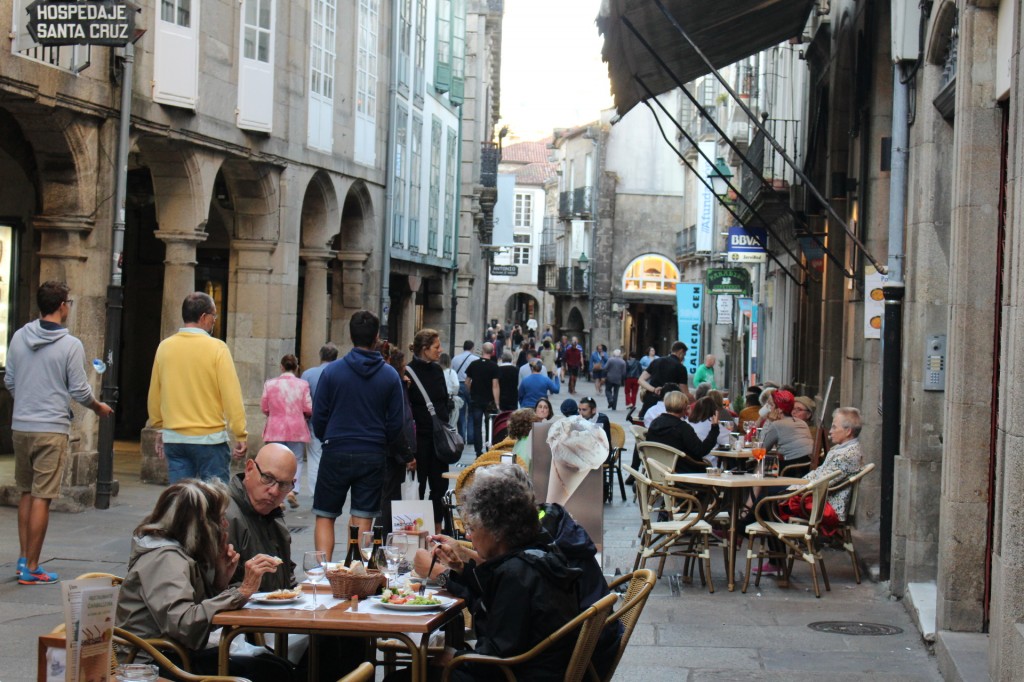 It's impossible to list everything that the city has to offer but a few tips will help you get the most out of it.
Visiting Santiago's tourist office is essential. The free map provided by the tourist office is a real help. Here you can download it in pdf format:
http://www.santiagoturismo.com/files/2017/08/20170830094529_01PLACALLSANT6172baja.pdf
Apart from the map, the tourist office also offers an audio-guide for rental. It features an itinerary around 23 points of interest in the old town and is an interesting way of going for a good walk around the historical district: cathedral, streets and squares of the old town, museums and historic buildings that can be visited and Santiago's well-known Alameda park feature time-honoured views of the city that are not to be missed and that the audio-guide explains in 6 languages, accompanied by music and all-enveloping sounds.
Alternatively, some people prefer visiting the city accompanied by a professional guide. In this case, the Galician Association of Guides organises daily tours (no minimum number required) that depart from the Plaza de Platerías, apart from other options mentioned here:
But Santiago has a lot more to offer, such as visiting the gardens surrounding the almond-shaped old town or enjoying auteur architecture in itineraries outside the monumental district. Click here to see a list of recommended city routes.
Moreover, don't forget that Santiago is located in the centre of Galicia. Therefore, using public or private transport, your own vehicle or a rented one, you're only an hour away from the most distant parts of Galicia. Click here to see all the self-guided trips that we recommend.