Discover secret Santiago
The pilgrim's shadow–The Belvís labyrinth– The History Faculty library–The acoustic bench–The lost street–Rosalía's tomb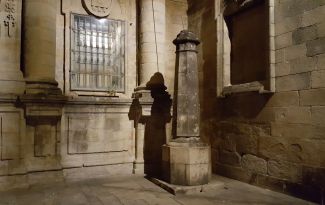 The pilgrim's shadow
The pilgrim's shadow
When nightfall comes to Plaza de Quintana (one of the squares surrounding the cathedral), a light and shadow effect creates what many consider to be the image of a pilgrim with medieval attire, hat and staff. There are numerous legends centred on this curious phenomenon, including a romance between a priest and a cloistered nun from the Monastery of San Paio de Antealtares (located in Plaza de Quintana). According to the legend, they used to meet every night in a passage linking the cathedral and the monastery. However, on the night they were planning to run away, she didn't appear. Since then, the shadow of the priest in love is said to return to the meeting place to continue waiting.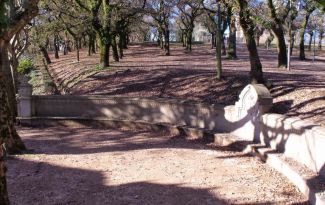 The acoustic bench
The acoustic bench
The park known as La Alameda features countless spots that are especially charming, as is the case of the acoustic bench. This semi-circular construction, carved in stone in the 19th century, is able to convey any sound between two persons sitting on opposite ends. This bench is said to have been the meeting place for many couples that, contrary to the custom of that time, met without a chaperone. Although separated by a considerable distance, the couple could still speak to each other without raising any suspicion.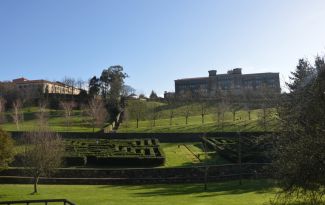 The Belvís labyrinth
The Belvís labyrinth
One of the most outstanding features in Belvís Park is undoubtedly its three identical labyrinths. Made up of camellia hedges, they cover an area of 4,000 square metres and reach a height of around 1.8 metres. Enter its paths and see if you can find the way out of the luxuriant vegetation surrounding you.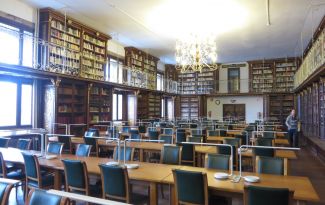 The History Faculty Library
The History Faculty Library
The Geography and History Faculty is in the Plaza de la Universidad, in the middle of Santiago de Compostela's old town. This impressive building houses an outstanding library that was built in 1924 in monastic style. Inside you'll find thousands of priceless volumes.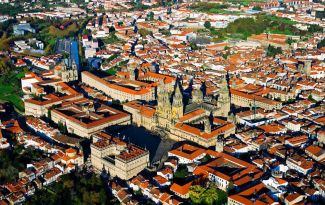 The lost street
The lost street
Years ago, it was possible to walk between Rúa do Vilar and Rúa Nova (in Santiago's old town) along what was called Rúa da Balconada. According to legend, this lost street –which has now been bricked up and can only be seen from above, e.g. from the cathedral rooftops– was closed after an archbishop was murdered while participating in a Corpus Christi procession.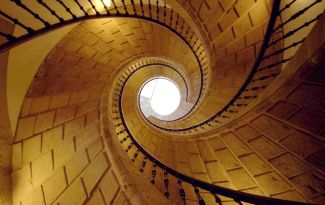 Rosalía's tomb
Rosalía's tomb
In 1891, several groups of Galician immigrants advocated moving the remains of the Galician poetess and writer Rosalía to Castro from Iria Flavia to the Church of San Domingos de Bonaval. A mausoleum was built to that end in the Pantheon of Illustrious Galicians, where other representative figures of Galician culture were later buried, such as Ramón Cabanillas or Alfonso R. Castelao. This landmark of Galician culture can only be visited in conjunction with the ethnographic museum called Museo do Pobo Galego.