Rías Baixas Pontevedra - Salnés
Pontevedra-Monastery of Poio-Combarro-Sanxeno, Portonovo-A Lanzada Beach-O Grove, Isla de la Toja-Siradela Viewpoint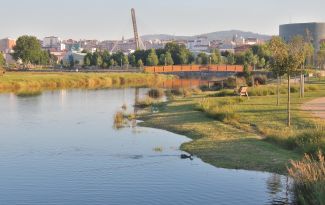 Pontevedra
Not to be missed
Pontevedra
Go for a walk in the old town, wander around its narrow streets and enjoy a delicious coffee in some of the pavement cafés in its numerous squares. Contemplate the Chapel of La Peregrina and its curious scallop-shaped ground plan. Obtain an audio-guide from the tourist office to learn more about the city's secrets.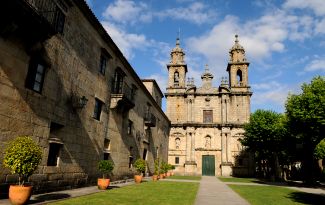 Monastery of Poio
Marvellous
Monastery of Poio
A beautiful large monastery that is well preserved, featuring spectacular views of the Ria of Pontevedra. Its cloister and enormous "hórreo" (stone granary) outside are worth admiring.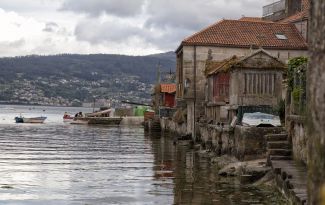 Combarro
Curious
Combarro
The fishing town of Combarro is one of the most beautiful and best preserved in all Galicia. Wander around its stone-paved lanes and enjoy its characteristic "hórreos" (stone granaries) right on the edge of the sea.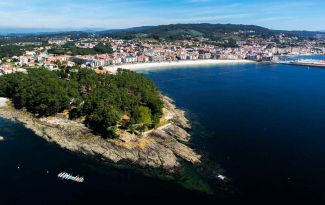 Sanxenxo - Portonovo
Inevitable
Sanxenxo - Portonovo
Walk along Sanxenxo's promenade, contemplate its yacht club and enjoy the small boutiques throughout the town while you wait for nightfall: don't leave without enjoying a delicious cocktail in one of Galicia's largest nightlife areas.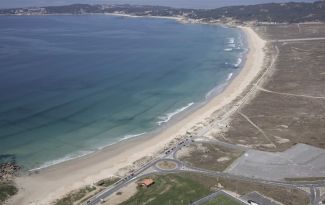 A Lanzada Beach
Feeling
A Lanzada Beach
One of Galicia's best-known beaches, ideal for walking along its almost 3 kilometres of fine sand. Contemplate the surfers while enjoying its spectacular natural surroundings: the Lanzada isthmus and dunes form part of the Natura 2000 Network.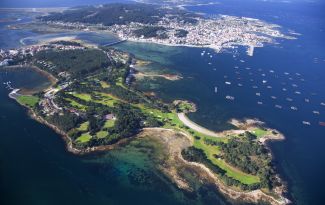 O Grove - Isla de la Toja
Recommended
O Grove - Isla de la Toja
Walk around the Toxa island and treat yourself in one of its spas. From the port of O Grove you can go for a catamaran ride around the "ría" (estuary) and visit the mussel rafts, where you can sample some mussels washed down with fine Albariño wine.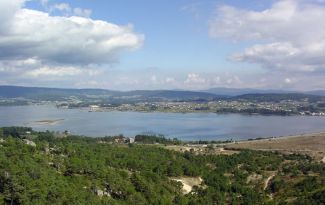 Siradela Viewpoint (O Grove)
Overwhelming
Siradela Viewpoint (O Grove)
Impressive view of the Lanzada isthmus and the immensity of the Atlantic Ocean, with the island of Ons crowning the scene. On a clear day, you can see the archipelago of the Cíes Isles in the distance.
Tasting