Going out for tapas in Compostela's monumental district
Abellá–Trafalgar–"O Pataca"–Orella–San Jaime–La Tita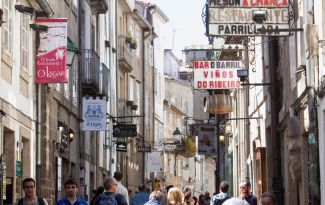 Abellá
Abellá
Located in the centre of Santiago de Compostela's old town, about 50 metres from the cathedral, you can enjoy its famous crocodile tapa. Contrary to what its name suggests, the main ingredient of this enigmatic tapa is pork loin accompanied by homemade potatoes. If you want to enjoy a gastronomic route around the area's establishments, don't forget to visit Abellá and savour its crocodile tapa.
Rúa do Franco, 30, 15702, Santiago de Compostela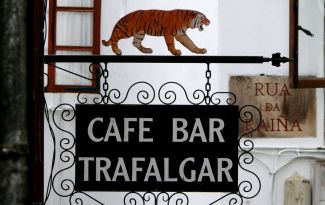 Trafalgar
Trafalgar
Another tapa with a curious name can be found in the Trafalgar. This bar's specialty is called "Tigres Rabiosos" (Raging Tigers), which refers to its emblematic mussels in spicy sauce. The Trafalgar is one of the most popular establishments where you can enjoy this basic pillar of Galician cuisine.
Praciña do Franco, 1, 15702 Santiago de Compostela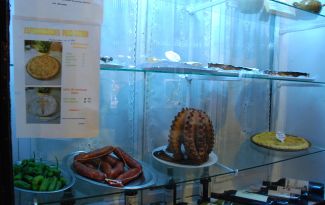 Negreira "O pataca"
Negreira "O pataca"
This bar's main attraction is undoubtedly its delicious tapas of stewed Galician "patacas" (potatoes). The clients of this time-honoured establishment can enjoy a delicious tapa of potatoes with every drink –undoubtedly, a good reason for visiting it.
Rúa do Vilar, 75, 15705 Santiago de Compostela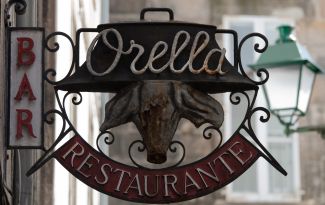 Orella
Orella
In harmony with its name ("ear" in the Galician language), this bar in Rúa da Raiña accompanies every drink with a tapa of boiled pig's ear. So if you'd like to try a nice tapa of this traditional dish, we recommend visiting the Orella.
Rúa da Raíña, 21, 15702 Santiago de Compostela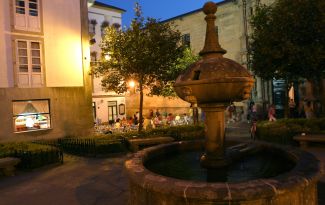 San Jaime
San Jaime
Savour a tapa with views of the Plaza de Fonseca in the San Jaime and, weather permitting, sit outside and enjoy this charming place in the middle of the old town.
Raiña, 4, 15705 Santiago de Compostela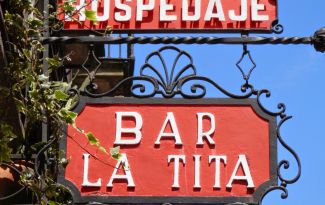 La Tita
La Tita
This emblematic Santiago bar is known for its famous Spanish omelette tapa. You can't leave Santiago without going to Rúa Nova and enjoying a drink accompanied by a tapa of its omelette, considered by many to be the best in the city.
Rúa Nova, 46, 15705 Santiago de Compostela