Costa da Morte-Finisterre
Noia-Muros-Carnota-Ézaro (Xallas Waterfall)-Corcubión-Fisterra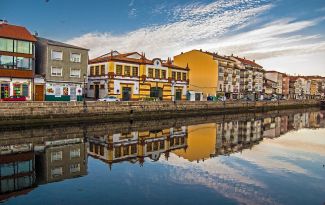 Noia
Inevitable
Noia
At the end of the Ria of Muros and Noia, this fishing town features a beautiful old town from the Middle Ages that is worth visiting. Wander around its narrow streets as far as the churches of Santa María and San Martiño.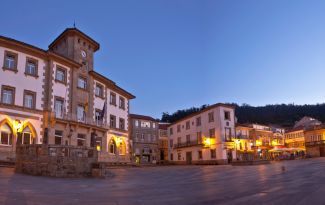 Muros
Recommended
Muros
This town, which marks the beginning of the Costa de Morte, features one of the best-preserved old fishing neighbourhoods in Galicia, declared artistic-historic heritage in 1970.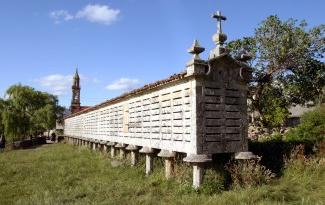 Carnota
Curious
Carnota
This municipality features "El Moro," the largest "hórreo" (stone granary) in Galicia and one of the biggest in the world, with a length of 35 metres.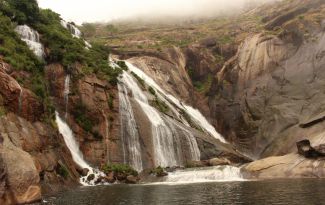 Ézaro (Xallas Waterfall)
Overwhelming
Ézaro (Xallas Waterfall)
The village of Dumbría features this outstanding natural wonder: the Ázaro waterfall, the only one in Europe that falls directly into the sea. Also not to be missed is the Ézaro viewpoint, which provides a spectacular view of the Atlantic Ocean from the top of Monte Pindo.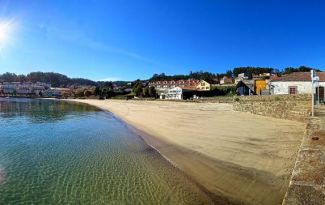 Corcubión
Corcubión
The town of Corcubión, with its beautiful promenade, Casa Miñones or port, which was rebuilt after being destroyed by Napoleon's army, is highly recommended if you have time before reaching Fisterra.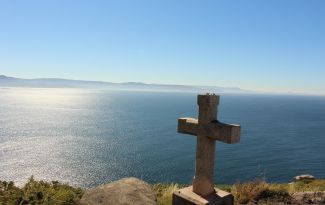 Finisterre
Not to be missed
Finisterre
One of the most famous places in all Galicia due to its incredible magnetism, where many pilgrims head after reaching Santiago. The sunsets at Cape Fisterra, considered the end of the world for centuries, are not to be missed.
Tasting