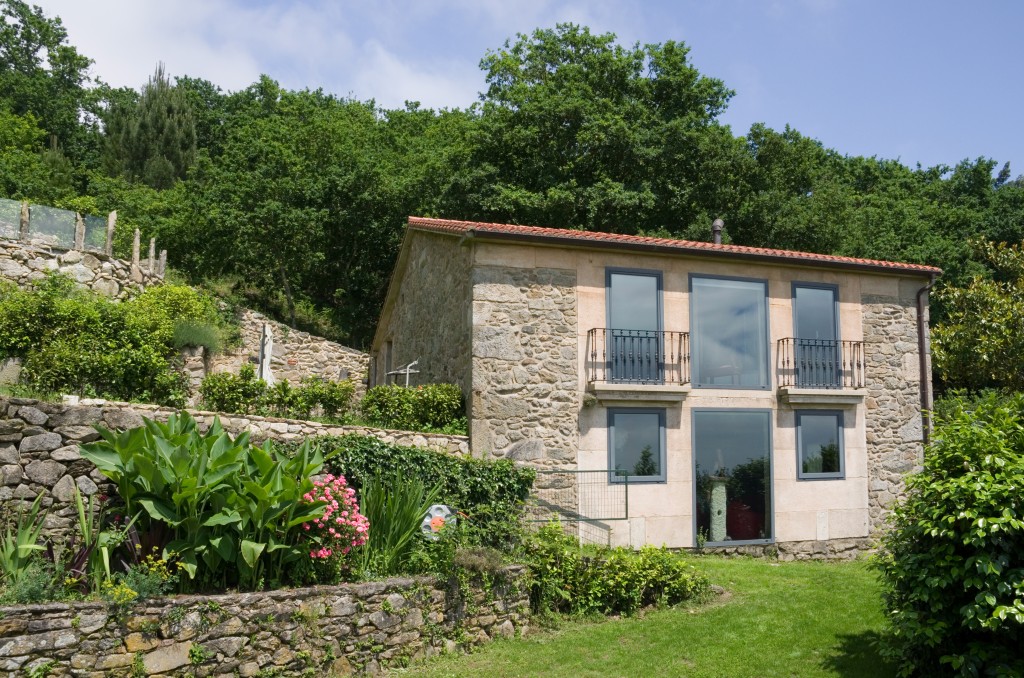 In Como en Casa, ¡we don't stop! As we have already told you, Santago de Compostela is one of the most green cities of Galcia. This is the reason why today, we are glad to introduce you some different tourist accommodation, far away from the noise of the galician capital: Compostela Rural.
Compostela Rural is made up of two rural houses (Casa de Afora and Casa do Cedro) that have all the possible comforts only at 15 minutes drive from the downtown of Santiago and 30 minutes away from the Galician coast. So if you are looking for tranquility and contact with nature, these apartments are made for you.
Casa de Afora
This is an old stone restored house , as a duplex, which retains all its original essence. On the ground floor there is a dining room with fireplace and a fully equipped kitchen that has a microwave, an oven and a ceramic hob for cooking a delicious dish, as well as a toaster, a juicer, a coffee maker and a kettle to prepare breakfast like at home. Among all the cutlery you will even have a corkscrew to enjoy a good wine in the garden, next to the pool...
On the other hand, on the top floor we find a very cozy hall that has a living room, a bedroom with a double bed and a bathroom with a hydromassage shower. Luxury and comfort can be found in small spaces! If you are looking for a romantic weekend or a getaway with your partner, this apartment is perfect for you.
Casa do Cedro
This house was, in the past, the residence of some farmers until it was reformed for its use as a tourist house. Like our previous apartment, it is also divided into two parts. The first of them has a spacious and cozy living room with fireplace, dining room, kitchen and a toilet among other amenities. On the upper floor there are two bedrooms, both with double beds.
The exterior has a huge garden and a barbecues area with its respective vineyard and table. Not far from it, we can find a hammock hanging from two trees in the most comfortable style to rest after a good feast with friends. In the highest part of the house is also located the swimming pool with its amazing views of the mountain. Without the slightest doubt, a good place to finish the day watching the sunset.
Do not wait for us to tell you everything and come to live the experience by your own. From Como en Casa we are waiting for you.
Comments