This Carnival Feel Like Home in Santiago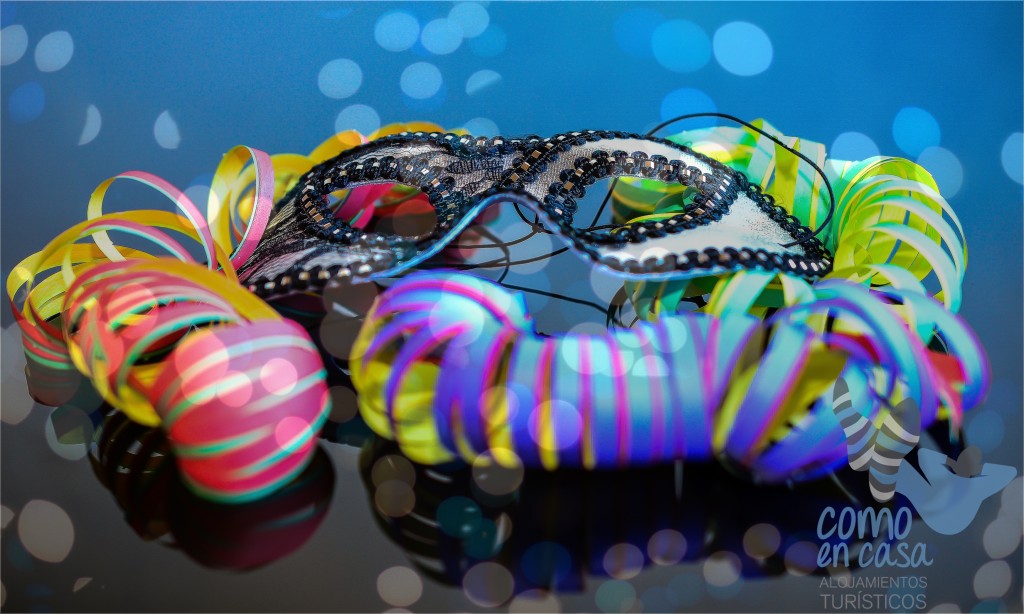 The carnival is just around the corner and in Santiago you can already breathe the excitement of the arrival of these colorful dates. In Como en Casa we love to enjoy the great party that is formed in the streets of our city, and that is why we want to invite you to experience it first-hand. Are you still unconvinced? Well, read on and discover everything that the Galician "entroido" has saved for you:
- Taste the Galician entroido
If we are known Galicians for something, is to have a special taste for gastronomy, and specifically for those homemade dishes that can not be tasted beyond our borders. Therefore, if you come to Santiago you can not stop tasting the Galician "cocido", ideal for these low temperatures and try the freshest local products. The "filloas" (kind of crêpes) and the orellas are two traditional desserts that are made in all the homes of Galicia during the carnival. They will delight the sweet tooth!
- Discover the Xenerais do Ulla
If you can be impatient and you want to warm up for the "entroido", you can not miss the Xenerais do Ulla, a traditional rural carnival celebrated around Santiago (and in the same city) that is declared a National Tourist Interest Party. This carnival is characterized by having the presence of the "xenerais" (generals), who are dressed in dress uniform and mounted on horseback, as well as other traditional Galician characters. To know the next locations visit their website.
- Enjoy the entroido Como en Casa
Surely at this point you will be willing to plan your best carnival, that's why from Como en Casa we want to make it easy for you: book your tourist apartment and feel at home during your stay in Santiago de Compostela, we are waiting for you!
Comments